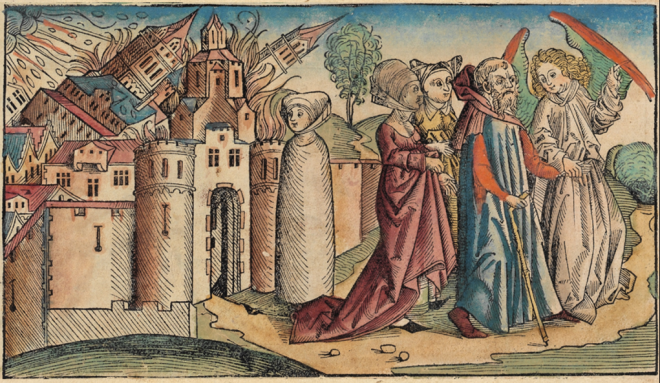 Five readers present work that addresses emotional/physical pain and sickness, the ways in which the experience of that is documented, and the role of writing (loosely defined) in presenting/performing/interpreting trauma in both poetic and more casual forms. LACA will provide an archival space for their formally disparate texts and approaches. 
Katie Ebbitt (NYC)
Jessica O. Marsh (NYC)
Jasmine Nyende (LA)
Chas McCarty (LA)
David Bell (LA)
Organized by Nick Flessa. 
Los Angeles Contemporary Archive is an artist-run physical and digital living archive and non-circulating library in which contemporary creative processes are recorded, preserved, and made available to the general public. Challenging established concepts of the archive and art space, LACA sustains a unique experimental environment for critical inquiry, artistic research, and public dialogue.
L.A.C.A
2245 E Washington Blvd, 90021
Image: Nuremberg Chronicle by Hartmann Schedel