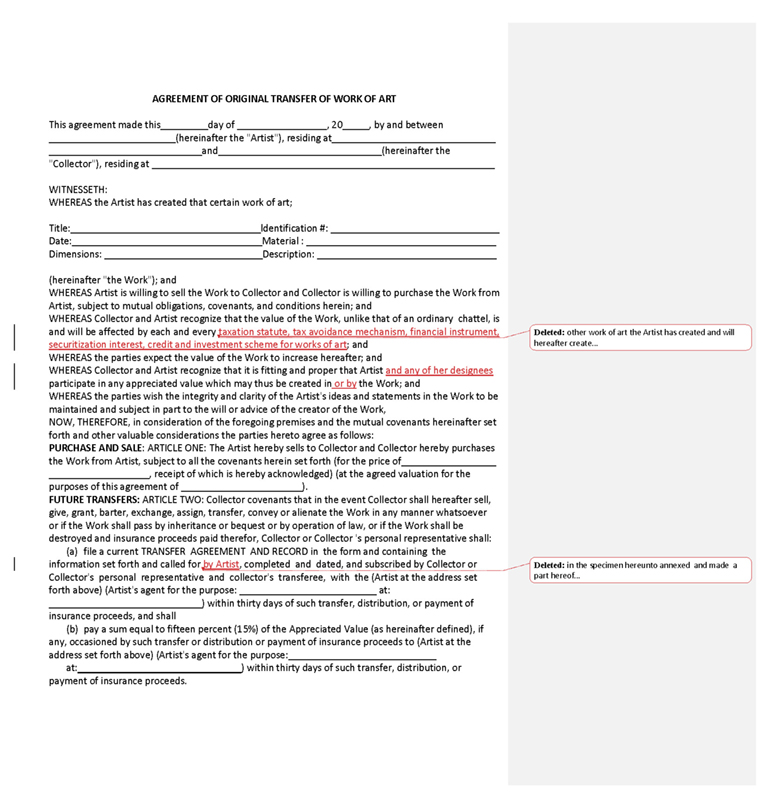 Bad Boy Art: Philanthropic Corruption, Tax Evasion and the Financialization of Art
A talk by Shevaun Wright and Nizan Shaked
December 3, 7-9 PM
Join us for a talk between artist Shevaun Wright and Nizan Shaked as part of Wright's current exhibition at LACA, Tax Box. They will explore the legal and illegal mobilization of art as a tool for tax avoidance due to its relative mobility, lack of market governance and legislative loopholes. Discussing Wright's 'dematerialized' art works; empty crates, boxes and purchase contracts in light of Shaked's exhaustive research for her forthcoming book with Bloomsbury Academic, Museums and Wealth: the Politics of Contemporary Art Collections, they will illustrate how fine art is an ideal vehicle for parking wealth, borrowing against, and money and reputation laundering.
---------------

Shevaun Wright is a lawyer and artist engaged in the growing field of legal aesthetics. Her practice is interdisciplinary and research based, utilizing the contractual medium and the notion of the 'social contract,' as well as re-contextualized dialogues as a tool for engaging in institutional legal and artistic critique. Informed by her Aboriginal heritage, she aims to extrapolate feminist and post-colonial critiques of the law and art as a means to access and reveal similarities in their discursive practices. She practiced as a commercial lawyer in Australia for six and a half years and is currently studying for the California bar. She has undertaken numerous residencies, including the Whitney Independent Study Program (Studio) and most recently was an artist fellow of the Banff International Curatorial Institute. She has masters degrees in art and law including a Master of Fine Arts from UCLA's Interdisciplinary Studio program.
Nizan Shaked is Professor of Contemporary Art History, Museum and Curatorial Studies at CSULB. Her book The Synthetic Proposition: Conceptualism and the Political Referent in Contemporary Art (Manchester University Press, 2017) is a winner of the 2019 Smithsonian American Art Museum Charles C. Eldredge Prize for Distinguished Scholarship in American Art; a 2015 Wyeth Foundation for American Art College Art Association Publication Award, and was supported by a DAAD grant for research at the Adrian Piper Foundation, Berlin, in 2012. Her manuscript Museums and Wealth: the Politics of Contemporary Art Collections, is forthcoming with Bloomsbury Academic.
Tax Box
November 19-December 19th, 2021